Welcome¶
Environmental Data Science book or EDS book is a living, open and community-driven online resource to showcase and support the publication of data, research and open-source tools for collaborative, reproducible and transparent Environmental Data Science.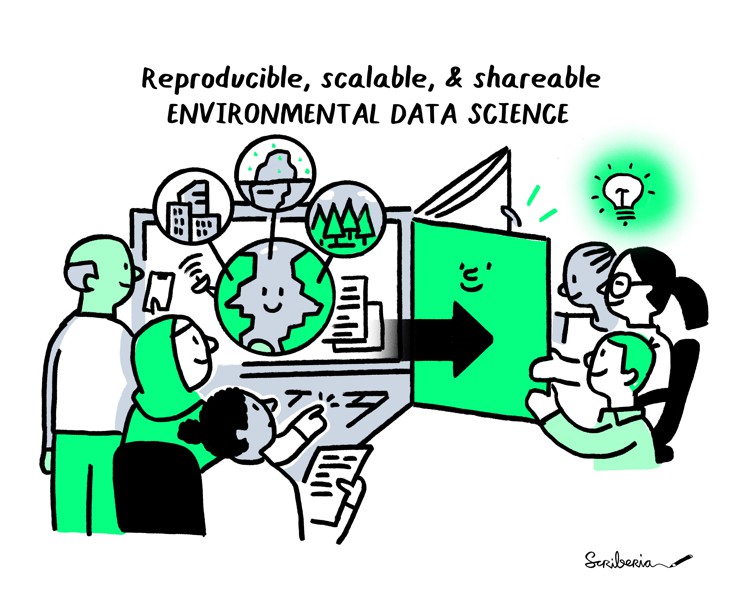 EDS book is:
a digital resource

a community

a global collaboration
We target to make sense of:
environmental systems

environmental data and sensors

innovative research in Environmental Data Science

open-source tools for Environmental Data Science
Gallery¶
We have a gallery with a diversity of EDS book notebooks, all them following FAIR principles for research software (FAIR4RS)[1]. Visit our Gallery to access and navigate our community-led published notebooks.
The resource and executable notebooks are free under a CC-BY licence and OSI-approved MIT license, respectively.